Asset Management Labels 
Control of your two most elusive assets, furniture and equipment, can be easily accomplished with the use of auto ID technology. By assigning a unique number to each movable item, a database can be created controlling the movement, storage and retrieval of equipment and furniture. The database may list such details as the type of asset, value, depreciable life span or any other pertinent information. The key is quick, accurate entry and retrieval of data.
Applications
Furniture
Equipment
Electronics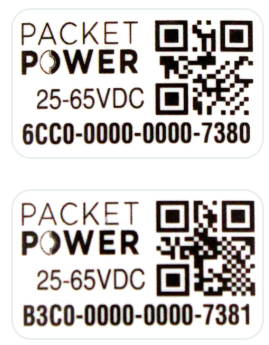 Typical Features
One of the most important features of any asset label is its ability to retain its image quality for many years. All Watson Label Products' labels can be laminated with a variety of materials to protect the original, high quality bar code image. Regardless of how the asset is cleaned – whether with industrial strength cleaner, solvent, or even high-pressure steam – the image is protected.
Retains image quality for many years

Adheres to a variety of surfaces
Resistant against most industrial strength cleaners