Herbarium Labels 
Many of the world's leading research and conservation organizations have trusted Watson Label Products for their herbarium labeling needs. Our products are archival quality, non-acidic, and the perfect labeling solution to preserve and protect valuable specimens and artifacts.
Applications
Specimen Identification
Artifact Identification
Asset Tracking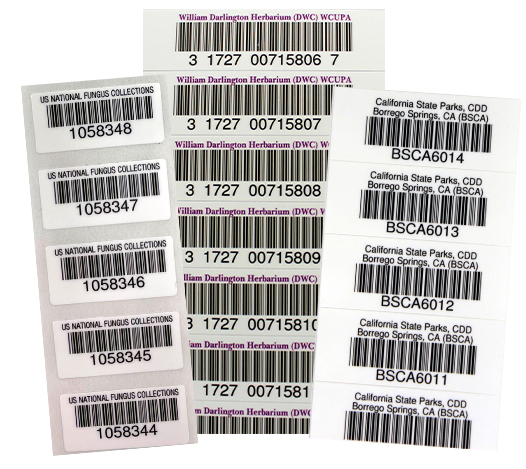 Identify & Protect Your Specimens
More and more herbaria are moving towards digitization of their plant specimens. This process preserves and protects the original specimen while making it more accessible than ever before. We partner with companies such as Picturae that are experts in the digitization process. Our barcodes are an integral part of this process as they uniquely identify information about each specimen.
Typical Features
Watson Label Products' line of herbarium-specific labels are designed for maximum readability, durability, and have a lifespan competing products cannot touch. Our products are the safest and most reliable for herbarium specific usage.
Designed for maximum readability, durability, and longevity.
Acid-free adhesive
Archival quality that will withstand the environment of an archive or museum