Inventory Control Labels 
Take control of your inventory management with Watson's powerful barcode labeling solution. Know where your components are at each stage of production and gain a better understanding of how much of your inventory is in use. Better informed purchasing decisions will help your company maintain more efficient inventory turn times with less waste and excess inventory. These labels can be affixed to the box the product came in or applied to a tote bin as it moves through the shop floor. Depending on your needs, an RFID tag can also be inserted underneath each label to allow for hands-free scanning of your inventory.
Applications
Warehouse Automation
Material Tracking
Product Component Identification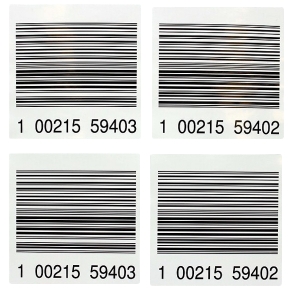 Typical Features
Our custom combinations of materials protect your label through all stages of production.

Durable laminates protect barcode image
Special formulation of acrylic adhesives designed to perform on low surface energy plastics
Long-range scanning capabilities