Tire Labels
Tire tracking labels require specialized materials to withstand the high pressures and temperatures of the vulcanization process. Watson's high performance, pressure sensitive label material is specifically designed to bond with the tire during this process. Our tire labels survive the harsh conditions of tire manufacturing from the green state to the finished product.
Applications
Tire Plant Manufacturing & Tracking
Tire Warehouses
Tire Retread Tracking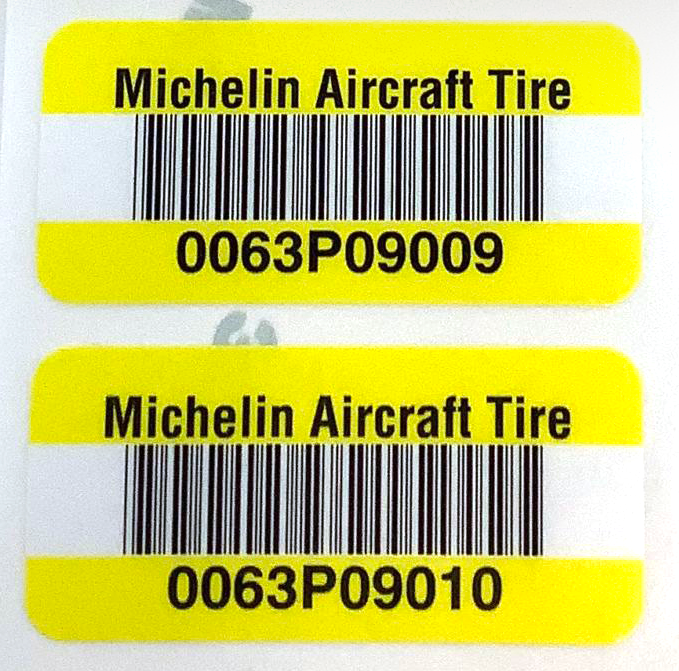 Typical Features
The image of these labels is protected from both caustic solutions and acids. They also resist abrasion and will not yellow in the heat of vulcanization. They feature a laminate that is heat resistant up to 392°F (200°C). The special adhesives used have high initial tack, heat resistance, and an affinity for green rubber. These labels are automatically dispensed easily.
Protected from caustic solutions & acids
Heat, Fade, & Abrasion resistant

Automatically dispensed for easy use