High Temperature Labels 
WLP offers labeling solutions that can withstand a variety of environmental conditions such as temperature extremes, UV exposure, harsh chemicals, and other abrasive substances. Our labels meet ANSI standards for print contrast signals and minimum reflectance ratios for superior bar code print quality.
Applications
PC Boards
Modular Components
Conduits
Wire/Cable Management/Identification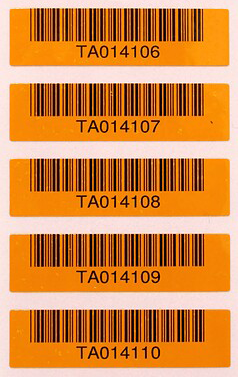 Typical Features
Watson's high temperature labels are designed with a custom construction that protects against abrasion and cleaners. These labels contain a facestock that can resist temperatures up to 500°F (260°C) for 5 minutes, and up to 600°F (315°C) momentarily. Our labels show less than 0.1% shrinkage after exposure to 200°C temperatures. Plus, we offer adhesives where low outgassing properties are required.

Feature UL approved materials
Resists temperatures of 500°F (260°C) for 5 min, and up to 600°F (315°C) momentarily

Less than 0.1% shrinkage after exposure to 200°C temperatures