Certifications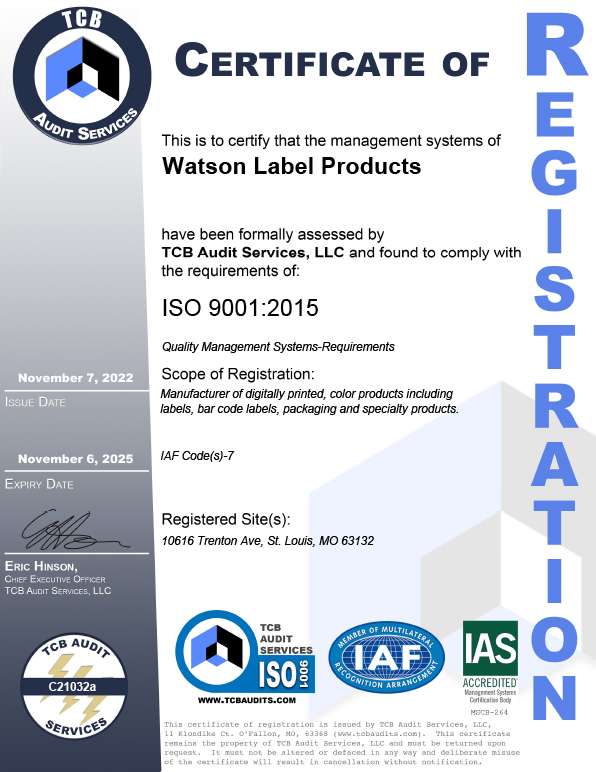 ISO Certification
Watson Label Products has been ISO certified since 1995. Our ISO 9001:2015 Certification confirms our commitment to maintaining a Quality Management System that ensures our ability to consistently provide products and services that meet customer and regulatory requirements while focusing on continual improvement.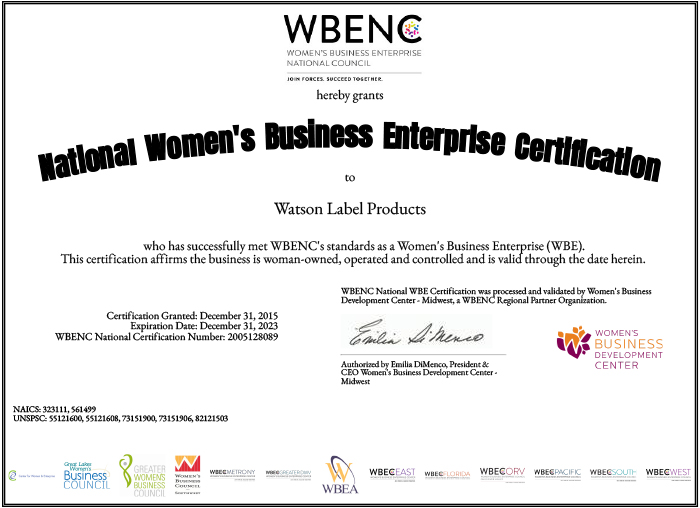 National Women's Business Enterprise Certification
Watson Label Products is proud to be certified by the Women's Business Enterprise National Council. WBENC is the largest certifier of women-owned businesses in the U.S. and a leading advocate for women business owners and entrepreneurs. WBENC Certification validates that a business is at least 51 percent owned, controlled, operated and managed by a woman or women. WBENC's certification standard is accepted by more than 1,000 corporations representing America's most prestigious brands, in addition to many states, cities and government entities.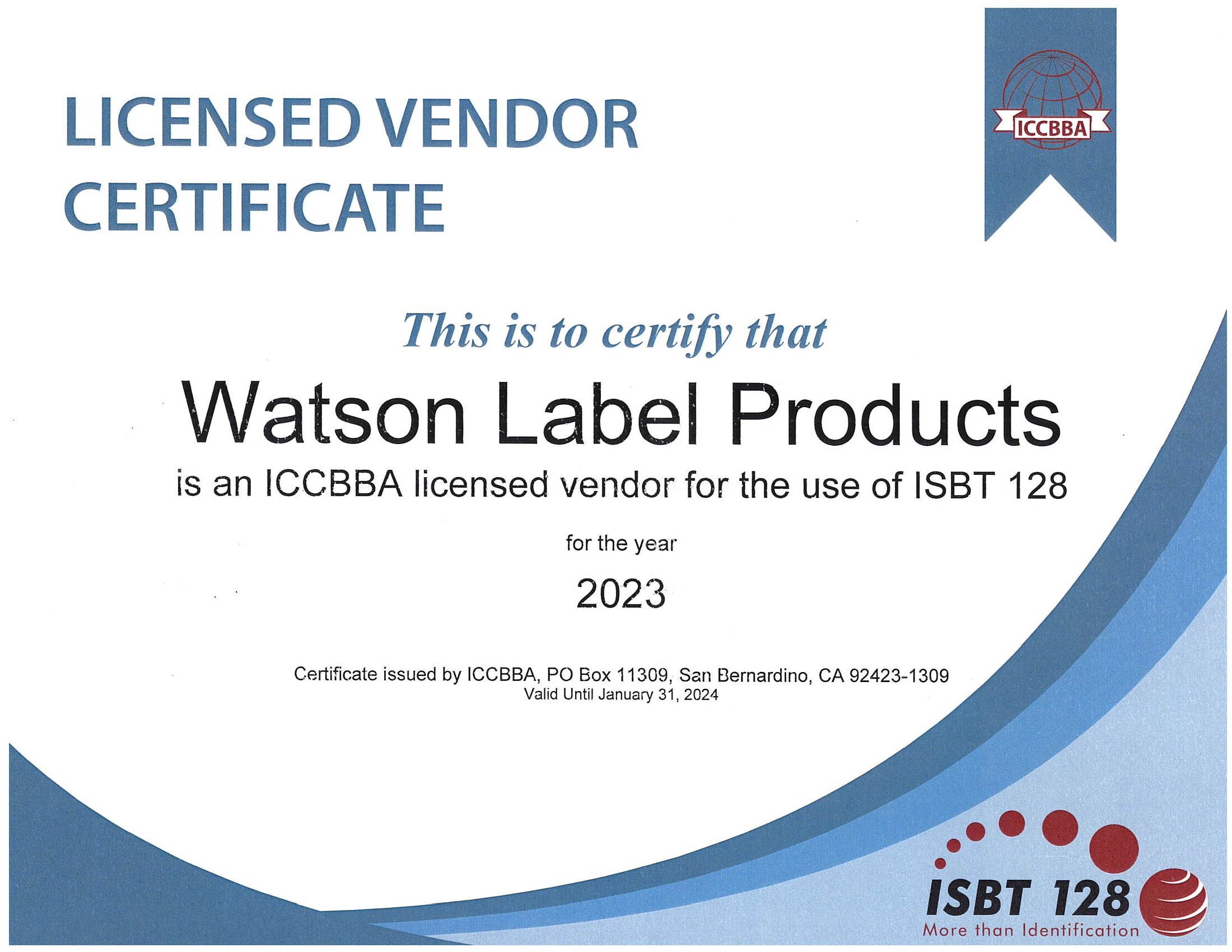 ICCBBA Licensed Vendor Certification
Watson Label Products is one of a few select vendors who have been chosen to print barcodes using ICCBBA's ISBT 128 label standard designed with medical applications in mind. The ISBT 128 barcode standard was created to ensure the highest levels of accuracy, safety, and efficiency for the benefit of donors and patients worldwide. Watson's certification from ICCBBA is the global standard for identification, coding and labeling of medical products of human origin (including blood, cell, tissue, milk, and organ products).