Reflective Long Range Scanning Labels 
Comprised of a polyester film coated with millions of microscopic, light reflecting glass spheres, our highly reflective labels can be scanned from more than 32 feet away! Due to the material's highly reflective attributes, light is able to travel further distances back to the scanner without disruption. Watson Label Products' technology is designed to enhance your logistical team's productivity and accuracy, saving you valuable time and resources.
Applications
Warehouse Racks
Warehouse Bins
Warehouse Pallets
Airplane Maintenance
Over the Road Truck Signage
Road Signs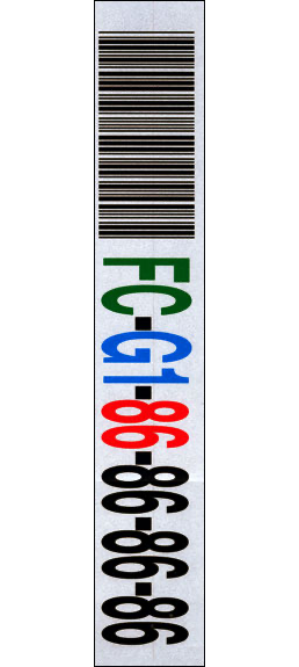 Typical Features
The durable construction of our reflective long-range scanning labels consists of an adhesive that meets the requirements of most warehouse applications and is resistant to temperatures up to 350 degrees.

Easily integrated with your existing logistical tracking software
Durable, long lasting, & resistant to high temperatures
Scannable at long ranges in low-light conditions