Destructible Vinyl Labels 
Situations exist where a manufacturer wants to prevent certain data from being removed from the product. Destructible vinyl is a synthetic material ideal for this situation. Vinyl materials are the mainstay of label stocks used to prevent a label from being moved after application. By design, they are very tedious to remove.
Applications
Warranty Labels
Inventory
Asset Management
Retail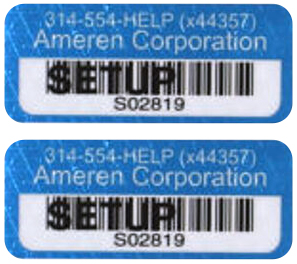 Typical Features
Destructible vinyl is manufactured with no "grain" to the material, causing easy tearing. Labels manufactured from this vinyl cannot be removed and reapplied without complete destruction.
Prevents reapplication
Indicates tampering
Withstands humidity