Library Barcode Labels 
Watson Label Products offers an array of barcode label options for libraries. WLP can accommodate any label size requested and will help you create a great design. WLP maintains a history of numbers produced to ensure number integrity and offers color options at no additional charge.
Applications
Book Identification
Patron Identification
Off-site Storage Identification
Slide Identification
Promotional Items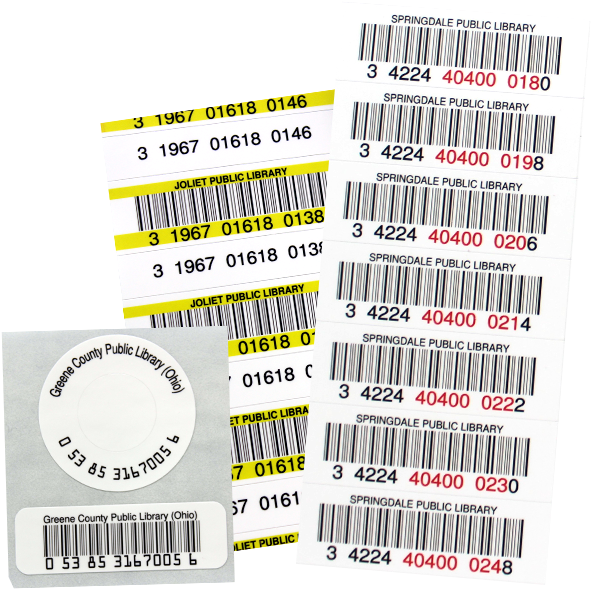 Library Barcode Features
Our library labels consist of a specially selected combination of materials that are archival quality and designed to last the lifetime of the book. They are acid-free and resist yellowing, fading, and tearing.
Moisture resistant
Will not yellow or fade over time
Tear resistant & Acid Free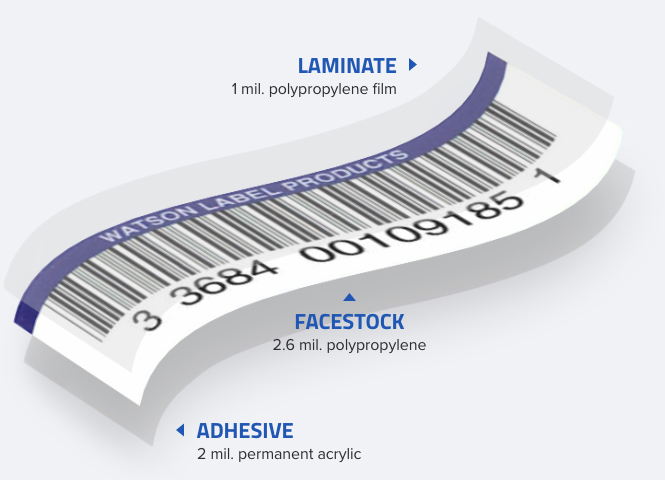 The Label Construction
The Materials
Whether your labels are going on the inside or outside of books, on plastic patron cards, on book jackets, or on AV materials, we have the right construction for you.
Laminate: Our standard laminate is a 1 mil. polypropylene film available in a clear or matte finish.
Facestock: Our 2.6 mil. polypropylene facestock is a bright white, durable, acid-free, and moisture-resistant material.
Adhesive: Our 2 mil. permanent Acrylic adhesive is specially selected based on where the label will be placed.
Sizes & Formats
Smart and dumb labels are available on sheets or rolls in a variety of sizes. Labels can be produced in single, two-part double, 2up, piggyback, tamper evident, or other special formats. Watson Label Products also produces spine labels, bar code/spine label sets, and label protectors.
Symbologies
Watson Label Products can create any barcode symbology to meet your requirements. All of our barcodes are produced to be compatible with your automation system. The most common symbologies for libraries are Codabar and Code 39.
Common Library Label Styles
Note: All 2" wide labels accommodate up to 14-15 digits. Most of our labels are also available in a shorter width for fewer digits.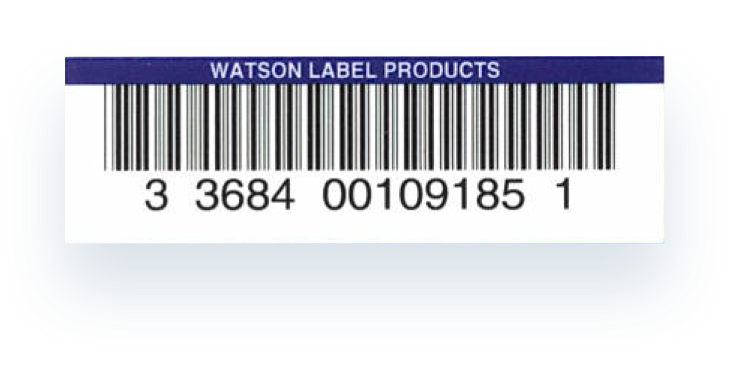 Singles (2"x5/8")
Standard, dumb (or generic) label. (Supplied on rolls or sheets.)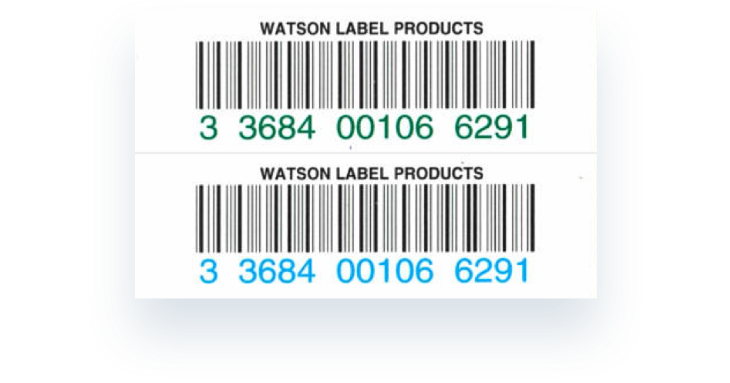 Two-Ups (Two 2"x5/8")
2up = two identical bar code labels for each number. Both labels must be exactly the same – twins! Not two different numbers. (Supplied on rolls or sheets.)
Example:
10,000 = (5,000-2up) 5,000 numbers with two labels per number which equals 10,000 labels. 10,000 = (5,000-2up) – Priced as 10,000 20,000 = (10,000-2up) – Priced as 20,000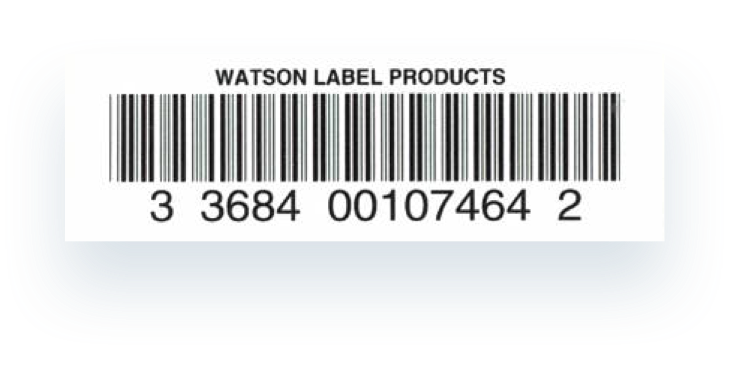 Piggyback Label (2" x 5/8")
Label has two layers of adhesive which allows the label to be used twice. Perfect for serials! Also available in other sizes. (Supplied on rolls only.)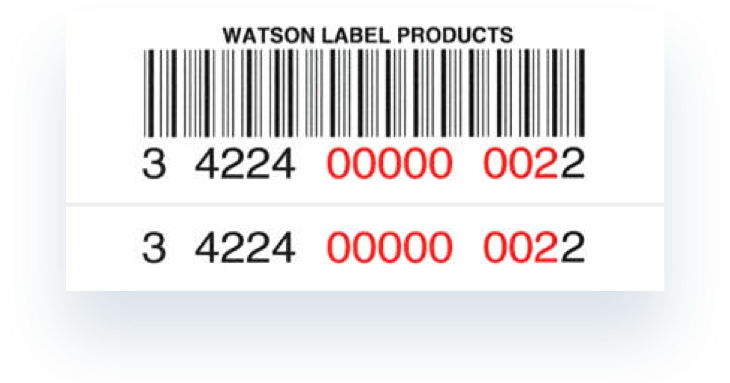 Two-Part Double (2"x1")
The top label includes: Imprint, bar code and human readable number. The bottom label includes: Human readable number only. (Supplied on rolls or sheets.)
Priced as a unit: 10,000 2″ x 1″ two-part labels = 10,000 total labels.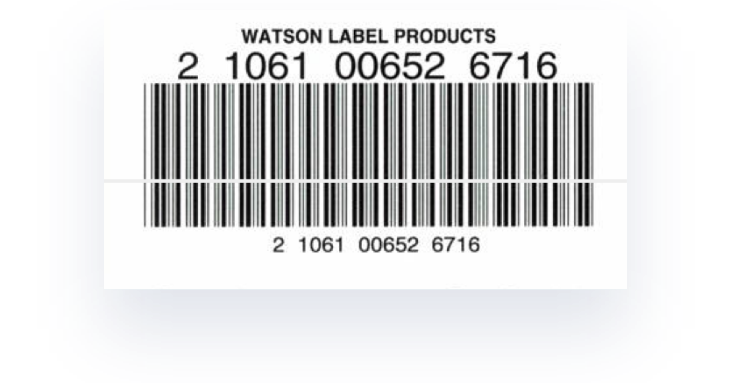 2" x 1" Two-Part Double Special Layout Label
This 2″ x 1″ label set is the same price as the above 2 Part Double, but with a special layout. Notice the bar code is taller and the human readable number is in a different spot. When the top label is removed, the smaller label has both a human readable number and a bar code. (Supplied on rolls or sheets.)
Single Label (2" x 1")
Used mostly for 'Smart' Labels. Accommodates: Three lines of text plus an imprint, bar code and human readable number. (Supplied on rolls or sheets.)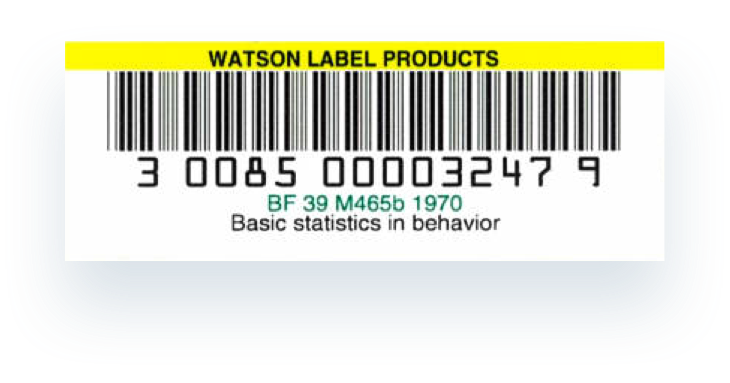 Single Label (2" x 3/4")
This label accommodates two lines of text, plus an imprint, bar code and human readable number. Most commonly used for Smart Labels or labels requiring a scannable OCR-A number and bar code. (Supplied on rolls or sheets.)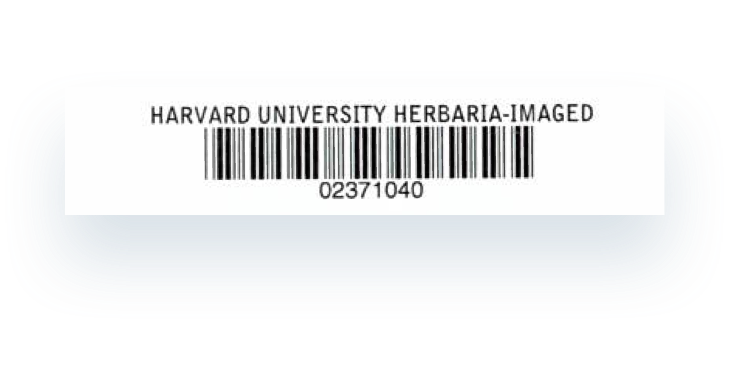 Slide Label (2" x 3/8")
This label accommodates a bar code, human readable number, and an imprint (if desired). This label uses an adhesive specially formulated for plastic. You may choose any label width to accommodate your slide. (Supplied on rolls only.)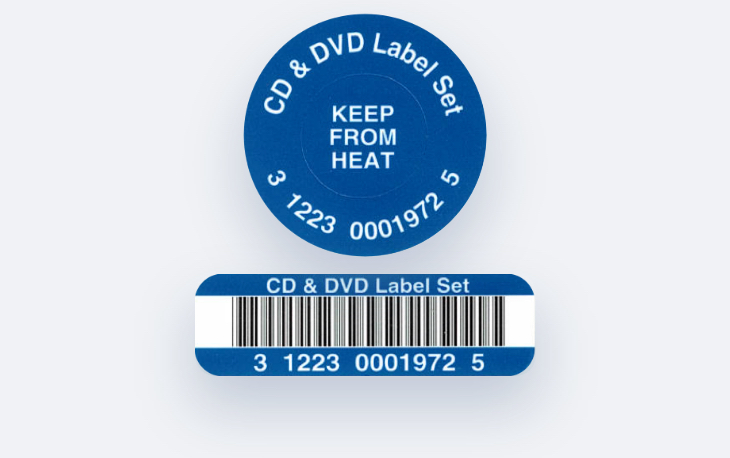 CD/DVD Label Sets
The donut shaped label goes on the CD/DVD and the matching bar code label is placed on the case. You may even choose to have something printed on the donut hole and apply it to the case.
View Our Other Library Products