Blood Bank & Blood Bag Labels
Over the past 30 years, Watson Label Products has been recognized world-wide as a leading supplier of Blood Bag Identification Labels.
In the mid-1990's, Watson Label Products developed a Blood Bag Label which became the standard of the Blood Collection Industry. The label utilizes a new state-of-the-art digital printing process, special high performance materials, and the use of color for added benefits. The performance of this label is vastly superior to previous products. Today, over 80% of all DIN Labels are printed using the same technology developed by Watson Label Products.
Applications
Blood Bag Labels
ISBT-128 DIN Sets
Laboratory Labels
Cold Temperature Labels
Donor ID Cards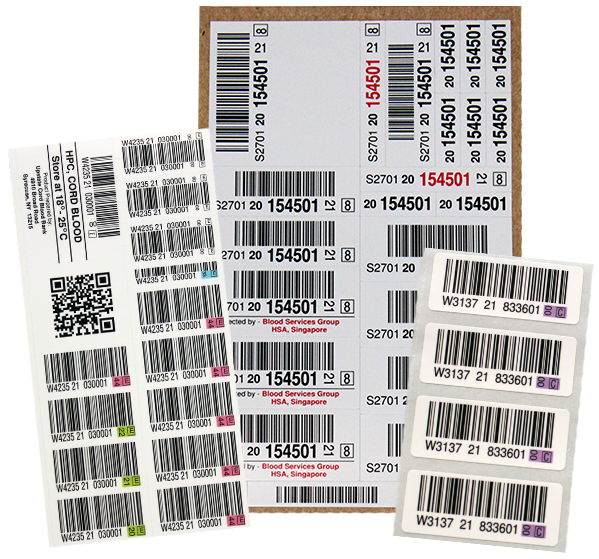 Products Offered
Watson Label Products provides multiple solutions for labeling blood bags. Let our expert staff help you with the design of your ISBT-128 labels and beyond.
Custom ISBT 128 DIN Labels/Piggyback Label sets
2.0" x 4.0" Blank Thermal Transfer Replicator Labels for on-site label printing
4.0" x 4.0" Blank Thermal Transfer Replicator Labels for on-site label printing
Medical and Pharmaceutical Research Labels
Laboratory Labels
Cryogenic Labels
ISBT-128 Labels
Blood banks, medical professionals, scientists, and lab technicians turn to Watson Label Products when: their application requires a supplier who has expertise and knowledge to solve their problems; their current labels are not meeting the requirements of their label application; sequential integrity is critical and they need a supplier they can rely on to meet their delivery date and quality expectations.
WLP has many standard ISBT-128 DIN formats to select from but realizes the need for flexibility. With Watson's knowledge and experience with Blood Bag Labels, we are able to design and create custom ISBT-128 DIN labels that meet the unique requirements that some blood collection facilities may have.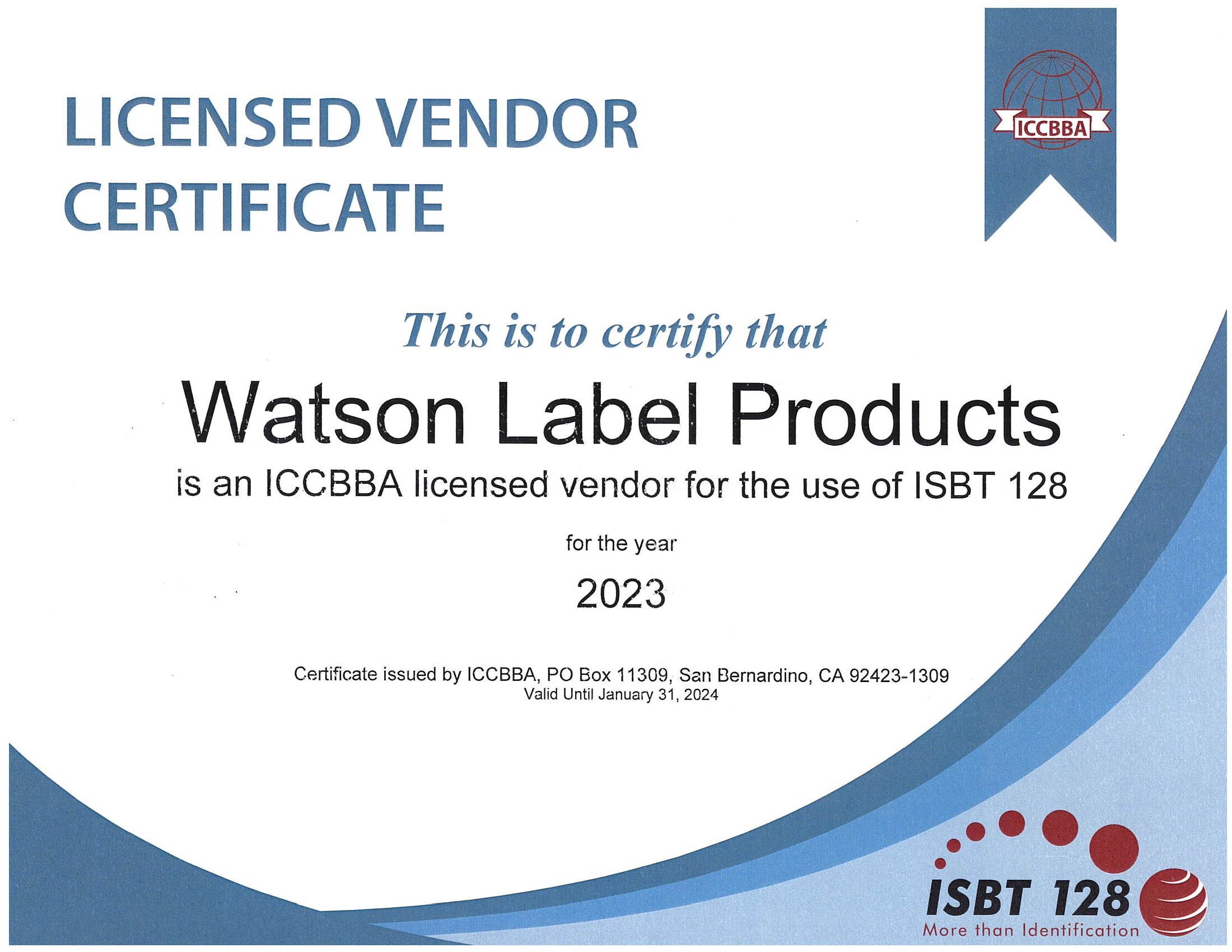 ICCBBA Licensed Vendor Certification
Watson Label Products is one of a few select vendors who have been chosen to print barcodes using ICCBBA's ISBT 128 label standard designed with medical applications in mind. The ISBT 128 barcode standard was created to ensure the highest levels of accuracy, safety, and efficiency for the benefit of donors and patients worldwide. Watson's certification from ICCBBA is the global standard for identification, coding and labeling of medical products of human origin (including blood, cell, tissue, milk, and organ products).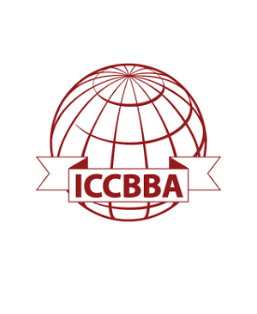 Typical Features
Watson Label Products has digital die cutting capabilities for economically producing 50-100 labels for validation and FDA approval prior to purchasing expensive new tooling. Standard and customized ISBT-128 DIN labels that are approved for all blood analyzing equipment provide the following benefits:

Standard and customized ISBT 128 DIN labels that are approved for all blood analyzing equipment

Proprietary Validation/Quality Control System guarantees no missing or duplicate labels

Digital die cutting capabilities for producing 50 – 100 labels for validation and FDA approval prior to purchasing expensive tooling
Quick turn-around on certain
label formats for short runs

Piggyback label construction that works with automated expressers
Withstands the freezing
and thawing process
Adhesives that adhere to a
wide variety of surfaces

Piggyback & single liner adhesives that are available with a wide variety of facestocks and laminations